When it comes to San Diego latex mattress stores, Mattress Makers in Miramar and La Mesa is the place to go for accurate information about latex mattresses. As third-generation mattress makers, we are proud to make all-natural mattresses that are better for your health and kinder to the environment. Natural latex mattresses have lots to offer, continue reading to learn more.
What is a Latex Mattress?
At Mattress Makers, we use Natural Latex which is made from the sap of the rubber tree. Similar to harvesting sap from maple trees to make maple syrup, latex sap is harvested from the rubber trees to make natural latex. The process is sustainable and in some cases, can be harvested from organically grown rubber trees.
Our San Diego latex mattress stores carry two types of latex: Talalay and Dunlop.
Talalay is softer latex, it is more buoyant (bouncy) and offers higher consistency. Compared to Dunlop, Talalay is a little bit more breathable.
Dunlop is more dense latex and creates a more firm mattress. In addition to being all-natural, Dunlop also comes in certified organic.
Both are excellent materials and we sometimes use both in the same mattress: Dunlop at the bottom for support and Talalay on top for consistency and breathability. Learn more about Dunlop and Talalay here.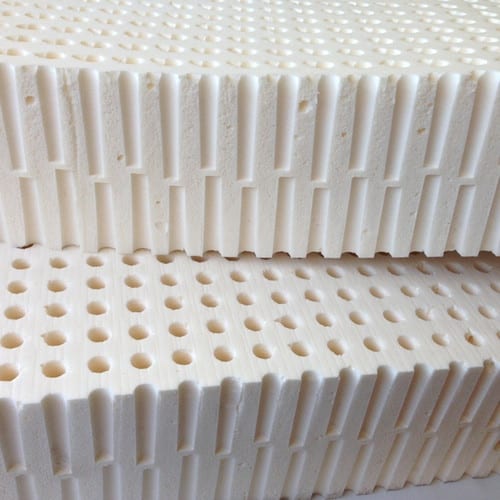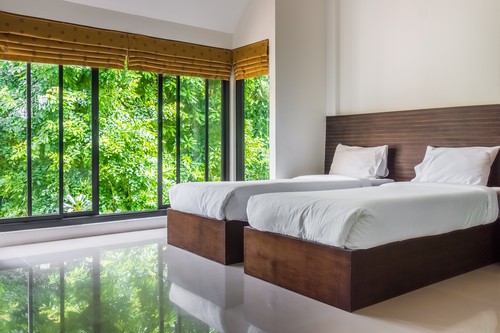 San Diego Latex Mattress Stores
At Mattress Makers, we are committed to serving your mattress and restful sleeping needs. Our goal is to find the best mattress for you so you can have a refreshing and satisfying night's sleep.
If your current mattress is lumpy or is sagging, it's time to get a new mattress. Or, if you wake up with aches and pains, then it's time for a new mattress. Come visit one of our showrooms and try our mattresses. We have two locations in Miramar and La Mesa. Or, you can call us at: Miramar (858-566-4408),  La Mesa (619-303-9505).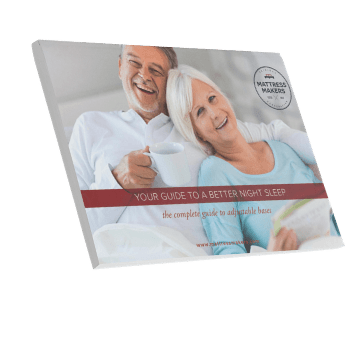 Is Sleeping flat really the best way to sleep?
Find out the answer and everything else you need to know about adjustable bases in our free guide.